"Sharing Points of View" concert featuring Joey Albert & Pops Fernandez Sept 16, 2023 at River Rock Hotel
Believers Productions BC presents:
"Sharing Points of View" concert featuring
Joey Albert & Pops Fernandez
7:30pm, Sept 16 at Riverrock Hotel, Richmond BC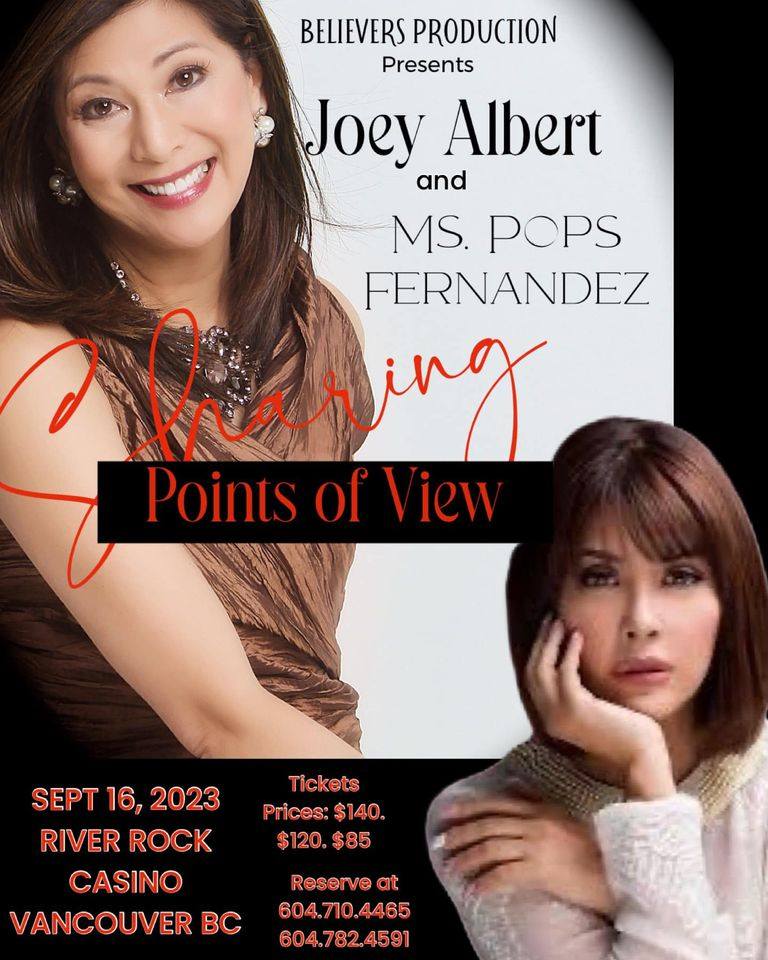 The legendary OPM (Original Pilipino Music) duet Points of View comes to life as the iconic duet duo set stage here in Vancouver on September 16, 2023.
Joey Albert, the Philippines? premier 80s and 90s hitmaker, returns to the River Rock Casino for a live celebration of her 40th anniversary in the Philippine Music Industry to bring back the illustrious and unparalleled Golden Age of OPM, the 80?s, most especially her own catalog of radio hits like A Million Miles Away, I Remember the Boy, It's Over Now, Only a Memory, Without You, Iisa Pa Lamang, Sa Iyo Lamang, and the classic Tell Me.
She is joined by Philippine Concert Queen Pops Fernandez, who has also just celebrated her 40 years in the show business, to bring the well renowned song to life.