Regine Velasquez Alcasid In "Song Bird Sings" Live in Vancouver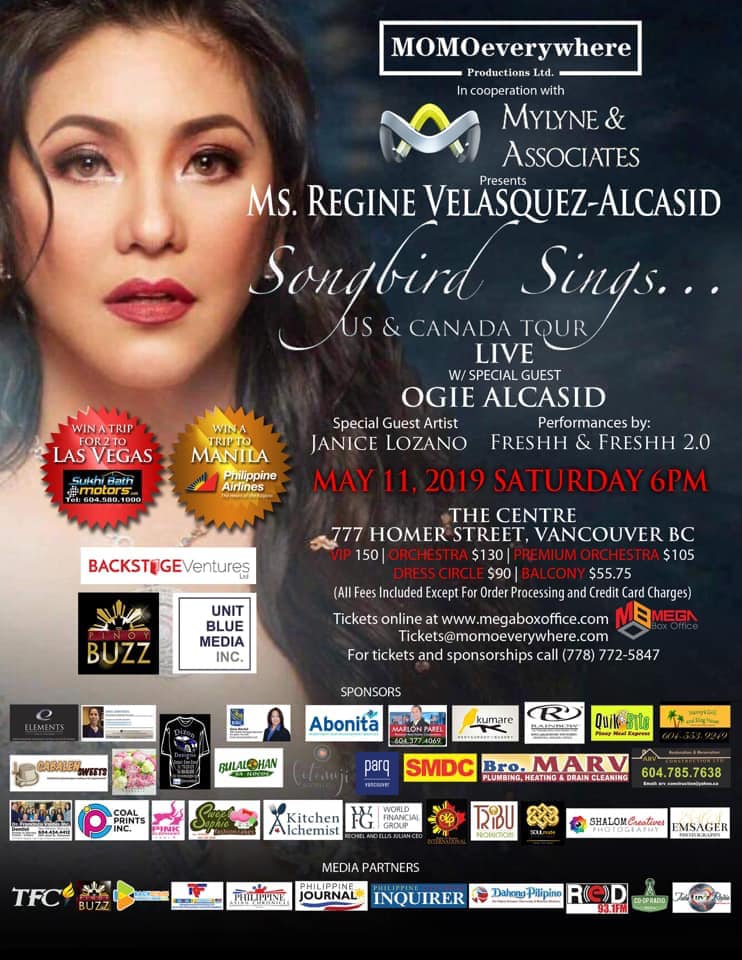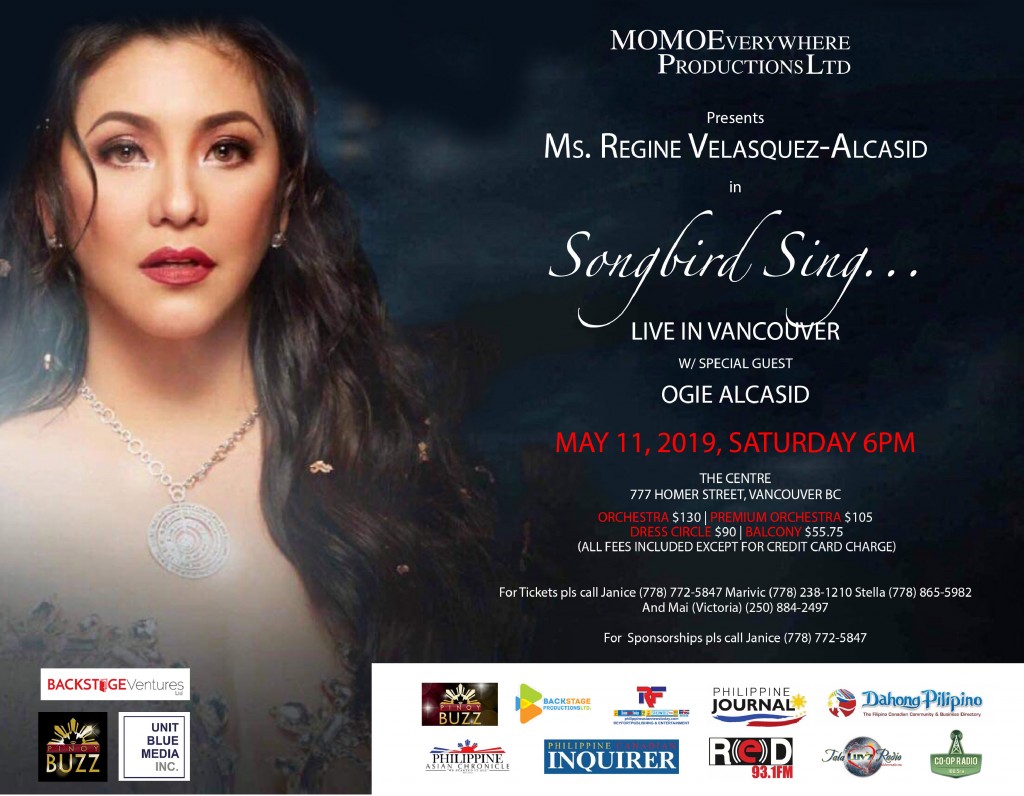 MOMOeverywhere Productions Ltd
presents
Regine Velasquez Alcasid
In
"Song Bird Sings"
Live in Vancouver
w/ Special Guest
Ogie Alcasid
May 11, 2019, Saturday 6PM
The Centre
777 Homer Street, Vancouver BC
Special Guest Artist
Janice Lozano
Performances By: (Thank you Cezar Freshgroove Tantoco)
Freshh
Freshh 2.0
Ticket Prices are as follows: Reserve yours now!!!
VIP $150
Orchestra $130
Premium Orchestra $105
Dress circle $90
Balcony $56.75
(All fees included except for credit card charges)
Tickets online at www.megaboxoffice.com
For Tickets pls call Janice (778) 772-5847
Marivic (778) 238-1210
Stella (778) 865-5982
Mai (Victoria) (250) 884-2497
For Sponsorships pls call Janice (778) 772-5847
A chance to win a trip to the Philippines courtesy of Philippine Airlines and a trip for 2 to Las Vegas. 4 days, 3 nights. Flight and Hotel Included. Courtesy of Mr. Sukhi Bath or Sukhi Bath Motors
Brought to you by Backstage Ventures, Pinoy Buzz and Unit Blue Media Inc.