PINOY INDIE FILM FESTIVAL
Pinoy Indie Film Festival is here.
SHOWING IN METRO VANCOUVER
365 Days / 24 Films
A Fresh Take On
Philippine Independent Cinema

IN-THEATRES JUNE 24-25, 2023 | VIRTUAL: JUNE 2023 – OCTOBER 2023
The Pinoy Indie Film Festival (Philippine Independent Film Festival) is an annual movie screening in Canada of various genre that showcases independent full-feature films from the Philippines as well as Short Films from local filmmakers. This June 2023, we can finally hit the theatres and enjoy some award-winning Filipino films. You will find the schedule on this page.
The VIRTUAL FILM FESTIVAL is still on! The online event will lead you to our partner streaming website from June 2023 to October 2023. Each film entry would have a specified page with it's movie poster, trailer and link to watch it.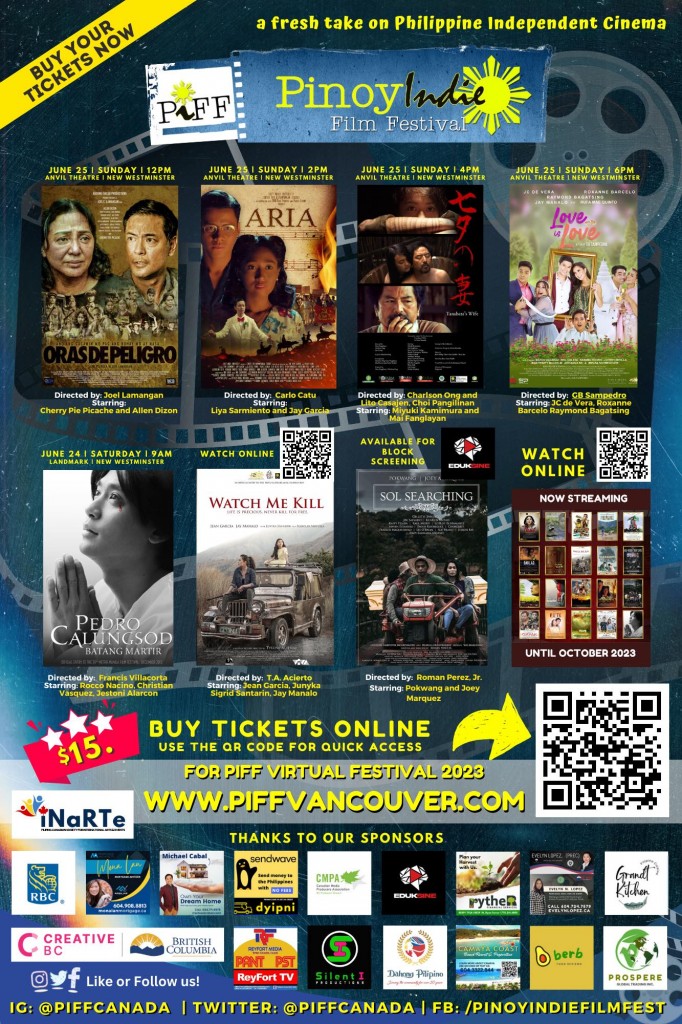 For in-Theatre tickets: https://linktr.ee/pifftickets
For Virtual screening visit: https://piffvancouver.com/main/