Filipina actress Kat Ruston in a supporting role in the upcoming Hallmark Channel movie GOOD MORNING CHRISTMAS
Filipina actress Kat Ruston in a supporting role in the upcoming Hallmark Channel movie GOOD MORNING CHRISTMAS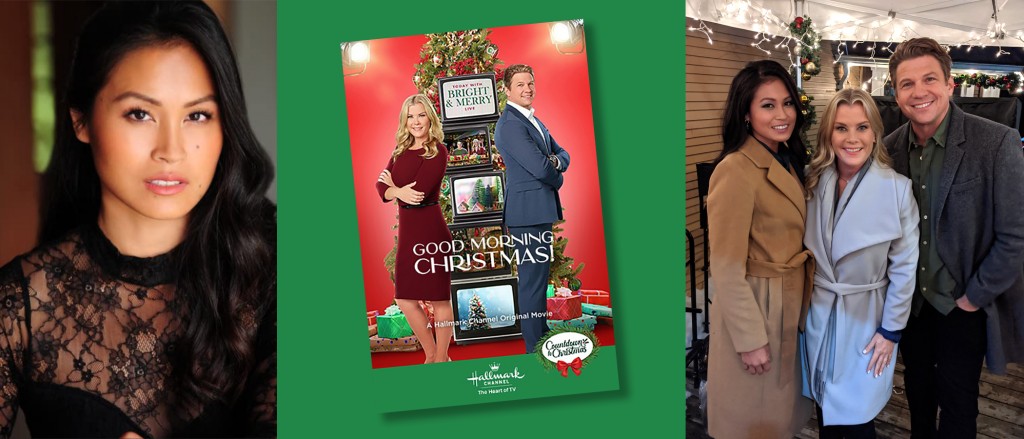 Filipina actress Kat Ruston has a supporting role as Christy in the upcoming Hallmark Channel movie GOOD MORNING CHRISTMAS starring Alison Sweeney and Marc Blucas.
The movie airs in the US on November 25. But here in BC it also airs the same night on W Network at 9 pm and 3 am on November 26 (channel 19 on Shaw Cable).
Kat is also appearing in an upcoming episode of the Vancouver-filmed, Vampire-themed Van Helsing tv series for Syfy Channel, now in its 5th season. An airdate has not yet been set for the series' return.
Photos: A headshot of Kat Ruston(© Russell Baer Photography) from her IMDb page and an "on the set" photo of her with the stars of the movie, Alison Sweeney and Marc Blucas.
KAT RUSTON Biography