Filipino Movie Nights
31 May 2017
5:30 pm - 9:00 pm
612 Main Street, Vancouver, bc, ,
Dahong Pilipino in association with
The Vancouver Asian Heritage Month Society (VAHMS),
Anyone Can Act Theatre (ACAT) and Tulayan
present
FILIPINO MOVIE NIGHTS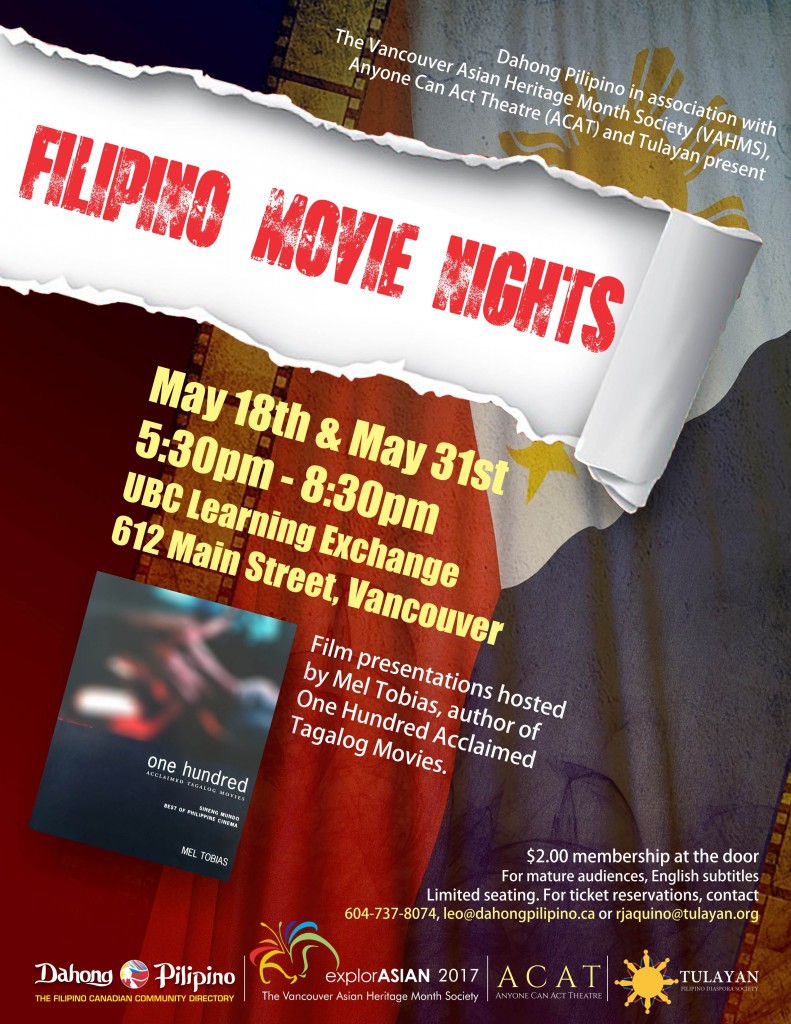 Film presentations hosted by Mel Tobias,
author of One Hundred Acclaimed Tagalog Movies.
Our featured Movie: HIMALA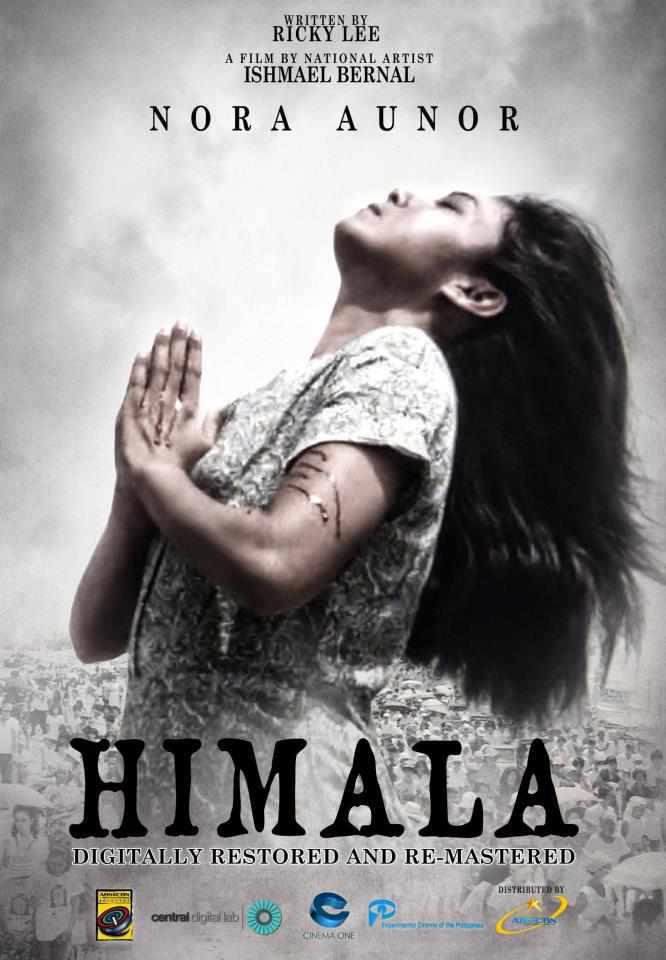 Himala is the story of Elsa, a barrio lass whose supposed visions of the Virgin Mary change her life, turning her into an overnight sensation and causing mass hysteria in a poor, isolated northern Philippine village suffering from a drought. The film is centred on the issues of religious faith and faithlessness, morality, and truth.[7] As Elsa, Aunor delivered the film's most iconic line in the climax:
""Waláng himalâ! Ang himalâ ay nasa pusò ng tao, nasa pusò nating lahat! Tayo ang gumagawâ ng mga himalâ! Tayo ang gumagawâ ng mga sumpâ at ng mga diyos…"
("There is no miracle! Miracles are in people's hearts, in all our hearts! We are the ones who make miracles! We are the ones who make curses, and gods…")"
Himala became a box-office hit, earning an impressive ₱30 million, becoming one of the highest grossing Filipino films in the 1980s. Aunor also won several awards for her performance. it is also considered as one of the greatest Filipino films of all time.
$2.00 membership at the door.
For mature audiences, English subtitles
Limited seating. For more info,
contact 604-737-8074, leo@dahongpilipino.ca,
rjaquino@tulayan.org, jaycatalan@gmail.com
or info@sammiejo.ca
To register, click HERE