10th Year Anniversary of Surrey Philippine Independence Day Society (SPIDS) June 10th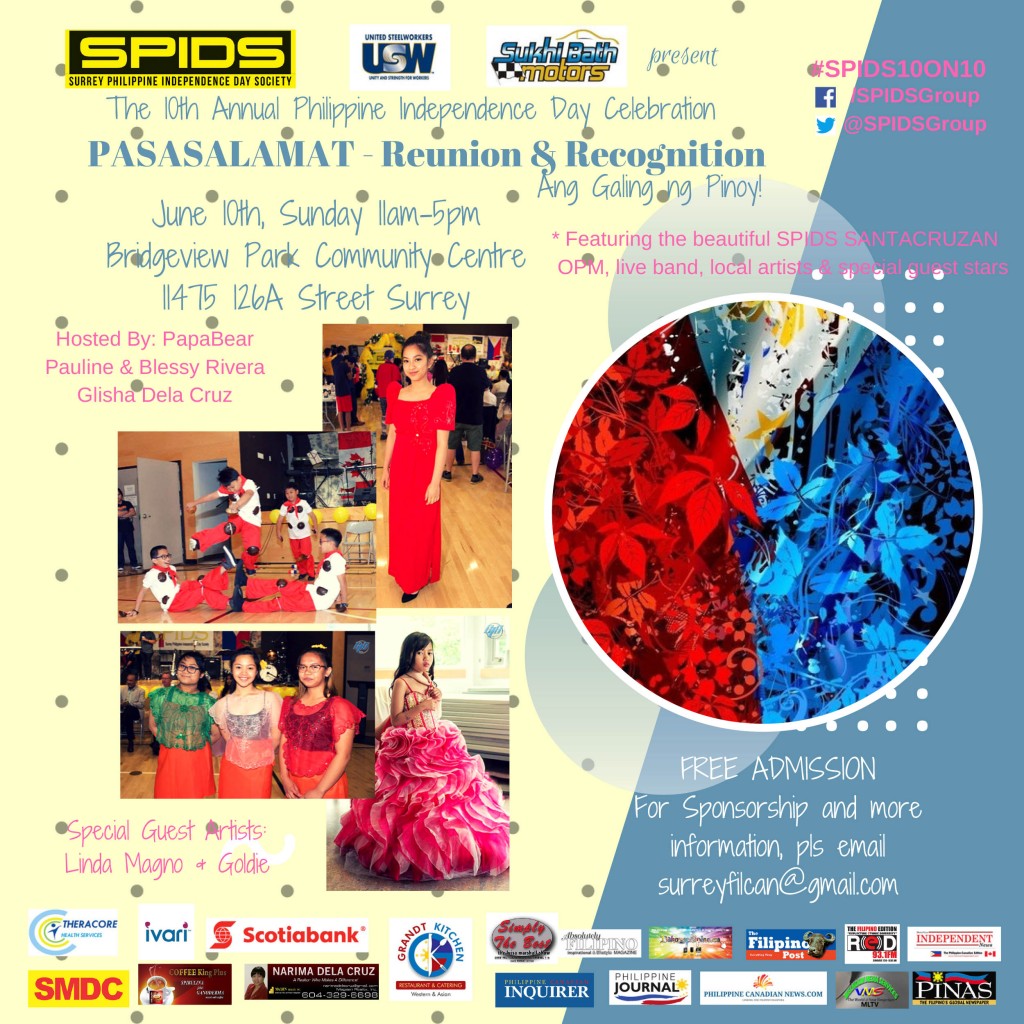 Surrey Philippine Independence Day Society (SPIDS) will be celebrating its' 10th year Anniversary via its 10th Annual Philippine Independence Day Celebration Event on June 10th, Sunday, 10am-5pm at the Bridgeview Park Community Ctre at 11475-126A St., Surrey.  The Center has plenty of free parking spaces and is easily accessible by public transportation via Express B-Line #337 from Guildford Bay Ctre and Surrey Central Station. It is also a short walking distance (just across King George Blvd via pedestrian overpass) from Scott Road Skytrain Station.
The event will showcase live band performances, cultural dances, and OPM songs performed by local artists.  The highlight of the celebration will once again be its' main feature – the beautiful and colorful Santacruzan  which will be headlined this year in a "Reunion of Queens" by the Reyna Elenas of the last 9 years. Music Divas Linda Magno and Goldie (of REtroSPECT) will be gracing the event. The hosts of the day-long program will be seasoned entertainer-performers:  PapaBear, the Rivera sisters, Pauline & Blessy, and Glisha Dela Cruz.  Booth display/exhibit, parlor games, raffle draw, and food concessionaires will be available to public.  ADMISSION IS FREE.
For more information and for sponsorship please contact SPIDS at surreyfilcan@gmail.com or via Facebook at www.facebook.com/SPIDSGroup/