First Class Filipino Cook Books
Despite what computer geeks evangelize, that a new modern order will obliterate the existence of books and the published printed word, I believe there will be countless people like us, including you now reading this article who won't be reading as much from an electronic tablet, given a choice.
Coffee table books, especially cookbooks make fine collectible that can defy age. There are already many fine books written on the subject but the best in my opinion are:
Memories of Philippine Kitchen – Stories and Recipes from Far and Near by Amy Besa and Romy Dorotan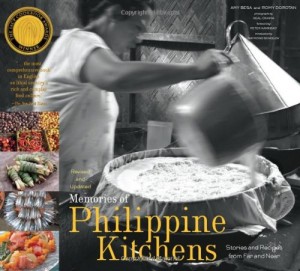 The well-known owners and chefs of New York's acclaimed Soho district restaurant (now closed due to high rent wrote this superb book that looks at Filipino cuisine and culture.
Published in 2012, the 234-page continuous to sell well at Indigo Bookstores after being acclaimed byThe New York Times. From adobo to pancit to kinilaw, the book traces the origins of native Filipino foods and the impact of foreign cultures as fused on the original Pinoy cuisine.
7000 Islands – A Food Portrait of the Philippines by Yasmin Newman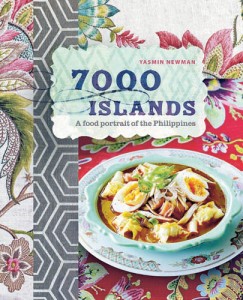 This beautiful and highly informative cookbook was written not too long ago by Australian-Filipino Yasmin Newman, a food and travel writer and presenter of a tv show called Kitchen Conversations.
She explains why Filipino cuisine remains underground when compared to the foods of Malaysia, Thailand, Japanese, China and Vietnam. But Newman believes that Filipino food is undergoing a renaissance of its own and is coming of age. The book has many captivating photos of rural folks and food, elegant writing and layout. It should be owned and cherished for all seasons.
What keeps the two books apart from the others is that they rely on the origins of the Filipino recipes, mainly from rural regional provinces. The recipes are true and original, not fusion cooking. It conveys that food is important to Filipinos and it is for sharing, even with strangers, no matter how much or how little one has to give.
 In summary, the concept of the two books is truly Filipino, clearly attached to two common Filipino greetings "Kumain ka na ba? And "Kain Na Tayo!"
– "LIFE IN CANADA" Article reprinted with permission of author